Description:
Antimony is a kind of non-ferrous metal, very brittle, shiny silvery white solid. Its melting point is 630℃, density is 6.62g/cm3 and it has bad heat conductivity.
Chemical structure formula: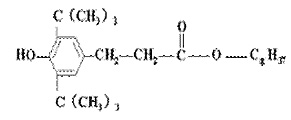 CAS No:
7440-36-0
Molecular formula:
Sb
Molecular weight:
121.76
Specifications:
Chemical compositions (%)
Uses:
Antimony ingot is mainly used as alloy hardener in metallurgy, accumulator, and war industry and also as raw material for production of antimony trioxide.
Packaging and storage:
Antimony ingot weight 25kg each, exposed in iron sheet. Net wt 1000kg/pallet; Kept in dry place.